If you are looking for a highly trained and experienced dentist in Hamilton, you have come to the right place. At our practice, you will receive the highest quality dental care. Our dental office uses the latest state-of-the-art equipment and cutting edge technology and we uphold the strictest sterilization techniques. We know that many people may feel anxious about coming to the dentist, so it is our goal to make your visit with us as pain and anxiety free as possible. We view it as our mission to educate our patients about all of their oral health care options and to help guide them to choose a treatment plan that is most suitable and appropriate for their needs.
Scheduling Appointments
To make an appointment, simply call us or click here to Request an Appointment online.
Payment Options
We accept Mastercard, Visa, American Express and Discover credit cards as well as cash, money orders and personal checks.
We accept many insurance plans including those listed below.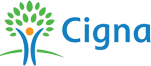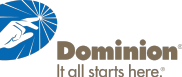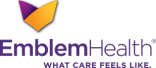 As a service to our patients, our practice accepts most dental insurance programs, including non-managed care, indemnity (traditional) and PPO out-of-network. We are not part of any managed care network. Our accounting staff will prepare all the necessary forms for your dental benefits. However, we remind you that your specific policy is an agreement between you and your insurance company. Please keep in mind that you are responsible for your total obligation should your insurance benefits result in less coverage than anticipated. Our staff will gladly submit a pre-treatment estimate to your insurance company so that you will know what your benefits will be. The fees charged for services rendered to those who are insured are the usual and customary fees charged to all our patients for similar services. Your policy may base its allowances on a fixed fee schedule, which may or may not coincide with our usual fees. You should be aware that different insurance companies vary greatly in the types of coverage available. Also, some companies take care of claims promptly while others delay payment for several months.
Convenient Location
Our office is located at 3379 Quakerbridge Road, Suite 103, Hamilton, NJ 08619 with ample parking in our lot. Please enter your zip code or city, state below for door-to-door directions.